News
Borowski Race Engines Appoints Sales & Marketing Rep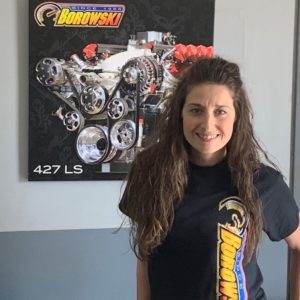 Heather Dorethy has joined the Borowski Race Engines team as sales & marketing representative.
Dorethy has served sales and marketing roles with automotive aftermarket companies, most recently worked for Precision Turbo & Engine. She has also served as brand ambassador for major sponsors during NHRA events, such as Mellow Yellow and Mopar.
"Dorethy personifies our motto of 'built by people who love motorsports for people who love motorsports.' She is an active drag racer raised in a family of drag racers," Borowski Race Engines said in a news release.
Dorethy has also been an active participant and panelist at numerous trade shows, including SEMA, PRI and Race & Performance Expo. Her memberships include SEMA's Businesswomen's Network, CARCHIX Nation, International Women's Motorsport Association, Chicagoland Mustang Club and FastHer.
Borowski Race Engines, Inc. (BRE) builds engines for street, race and marine applications. Established in 1968, the firm has carved out a leading position in the high-end of the LS engine market. This was attained through ongoing investment in state- of-the-art CNC machining equipment, attracting top talent and supporting their continued development with training.
The company's business model focuses on working with a limited number of top vendors and maintaining inventory of critical parts as a means of delivering its big power LS engines on relatively short lead times.