News
Bonneville Speed Week Record Set on Mickey Thompson Tires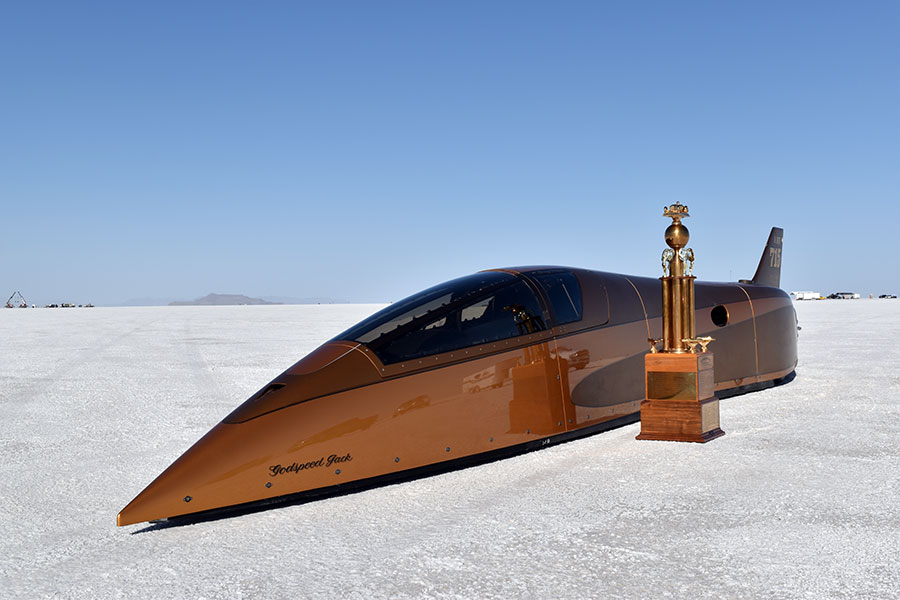 Mickey Thompson Tires and Wheels is celebrating another record-setting run at Bonneville Speed Week, the company announced, after George Poteet's Speed Demon surpassed 470 mph to set a new AA/BFS record during SCTA Bonneville Speed Week 2020 while using Mickey Thompson Bonneville Race Tires.
"All of us at Mickey Thompson would like to congratulate the Speed Demon team on its record-setting performance," said Ken Warner, Vice President of Marketing, Mickey Thompson Tires & Wheels. "Our company is no stranger to the demands of land speed racing, and we're honored to be a part of another world record run."
Speed Demon set a record two-way average for a piston-engine, wheel-driven car at 470.015 mph during Speed Week 2020, including running 481.576 mph one-way in the last mile. It was powered by Ken Duttweiler's 3,156-hp big-block Chevrolet engine, running on methanol boosted to 35-36 psi by two Precision Turbo 88mm turbochargers.
Mickey Thompson Tires & Wheels has visited the Bonneville record book in the past. The company's LSR tires were used in 2018 by Team Vesco on the Turbinator II, the first car to be inducted into the coveted 500-mph club.
Earlier that summer, Danny Thompson also set the land speed record at the Bonneville Salt Flats after a two-way average run of 448.757 mph in the Challenger II, a racecar originally built by his father, Mickey Thompson, more than 50 years ago. Thompson's run broke the former 439-mph record held by Poteet.