News
Bondurant Racing School Names Pro Driver as GM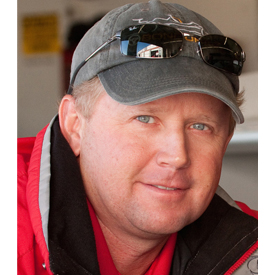 Bob Bondurant School of High Performance Driving has appointed Tim Rose as general manager. Rose, a professional driver and driving instructor, previously managed the school's IMSA program, supported sponsor and vendor relations and procured new business opportunities, according to the company.
"Tim has been an incredible part of the Bondurant team for many years," said Pat Bondurant, CEO and president of Bob Bondurant School of High Performance Driving and Bondurant Racing School. "He not only has proven business savvy, but as a professional driver and instructor, he fully understands the intricacies of the motorsports market. We're pleased to elevate him into the general manager role where he can help steer our company into the next 50 years."
Rose began instructing at the Bondurant School in 2007, having previously worked as a lead instructor and driver with the Skip Barber Racing School and the Penske/Marlboro Racing School programs. Since 2014, he has been the lead driver/manager of the IMSA Bondurant Safety Car and Hot Lap programs at all sanctioned IMSA WeatherTech SportsCar Championship races in North America, which includes the Rolex24 at Daytona, the 12 Hours of Sebring and Petit Le Mans races.
Rose also served as the lead instructor/race director for the Bondurant Masters Race Series, as well as the new Bondurant Championship Race Series for young aspiring future IndyCar and IMSA SportsCar drivers.
"It's incredibly rewarding to see our team members, like Tim, grow within the Bondurant organization," said Jason Bondurant, vice president of Bob Bondurant School of High Performance Driving. "Not only has he proven his skills on the race course, but he's also shown his ability to lead our racing programs and grow our sponsor and vendor relationships over the years. We're grateful to have him serve as our school's general manager and we're excited for the leadership he will bring to that role, as well as the growth to our brand."
Rose was first introduced to autocross in Northern Virginia where he enjoyed success during his senior year of high school. He returned to racing during his college years. During that time he attended the Elf Winfield Racing School in France where he was invited to try out for the Elf Pilot competition. His prolific racing resume includes Formula Fords, Formula Renault, the SCCA Formula 2000 Pro Series, the IMSA Zerex Saab Pro Series, and the IMSA Star Formula Mazda Pro Series, and includes many racing platforms from GTS sports cars to IROC stock cars.
"I'm honored to have been selected to serve as the Bondurant School of High Performance Driving's new general manger," Rose said. "Bob and Pat have created an undeniable legacy in the world of high performance racing and instruction with the Bondurant brand. I can't think of a more revered name in this industry. I couldn't be more proud to help carry on that banner and be a part of the next phase of growth for the next 50 years."