News
Bondurant High Performance Driving School Rebranded as Radford Racing School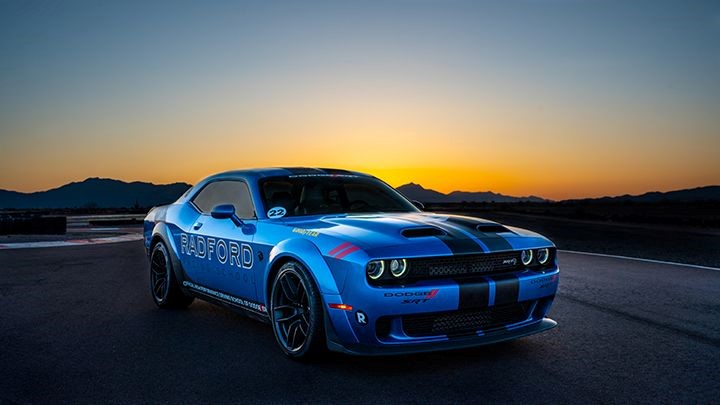 The Bondurant High Performance Driving School has been renamed the Radford Racing School, the school's owners announced.
The renaming marks the school's new association with the team behind the revival of the Radford coachbuilding brand. That team includes next-generation owners English television celebrity Ant Anstead, F1 champion Jenson Button, car designer Mark Stubbs and business partner Roger Behle. The four are reviving the Radford story into a modern lifestyle brand that celebrates auto design and performance, high-performing driving and racing, the group said.
The Radford Racing School remains the Official High Performance Driving School of Dodge/SRT. Continuing as the school's primary sponsors, Dodge/SRT provides a fleet of vehicles for driving instruction. The drag racing course features the 840-horsepower Dodge Challenger SRT Demon, while other high-performance vehicles, including the Challenger SRT Hellcat, Charger SRT Hellcat and Durango SRT are just some of the options available for the on-track performance driving experience.
In addition to the Dodge/SRT vehicles, the school features Ligier JS F4 open-wheel vehicles, vintage Dodge Vipers, go-karts and cars used in its special forces, police and military training. The Radford team will now build and test vehicles on the Radford Racing School track.
"We've rapidly progressed in enhancing and reintroducing this facility as the world's premier experience for the next generation of drivers," said Mike Kessler, general manager at the school. "To cap off these moves that broaden the appeal of the school while retaining its legendary reputation, we're announcing the name change."
The Radford brand and school teams will collaborate on expanding the Radford brand into experiences, merchandise, branded content (a TV show is in the works), associations with celebrities and influencers and more, the group said.