News
Bondurant High-Performance Driving School Launches F4 Program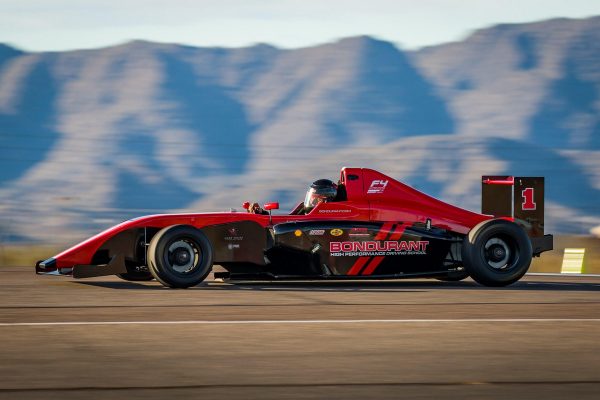 The Bondurant High Performance Driving School has officially launched its new F4 open-wheel race car training program and began scheduling courses in March.
Automotive enthusiasts and drivers have multiple course options to participate in to get behind the wheel of the Honda-powered Ligier JS F4 racecar. Classes are open to anyone with the desire to further their skills as a competitive driver, for those seeking an SCCA PRO License, or for enthusiasts who have dreamed of driving a true open-wheel race car.
"We are very excited to begin our partnership with Bondurant High Performance Driving School," said Ligier Automotive North America Chief Executive Officer Max Crawford. "Since we initiated the U.S. F4 Championships in 2016, it has always been a goal of ours to have a program with a driving school."
Crawford also noted that Bondurant's long-standing emphasis on safety and superior instructional performance helped encourage the partnership.
"The F4 U.S. Championship has now grown to become the largest average F4 fields in the world," he said. "It's extremely important that drivers that do have the desire to compete in the championships show up well-prepared. A school that teaches the same championship curriculum in the same Honda-powered Ligier JS F4 racecar, can only be a huge benefit for drivers. Bondurant's strong reputation and quality instruction made perfect sense for us and we welcome them on board."
Bondurant also has a longstanding partnership with Sports Car Club of America, and because of the school's new F4 training capabilities, it now has the ability to award SCCA PRO licenses to graduates of the class who have met all the required performance standards.
"For over 50 years, the Bondurant School has utilized open-wheel formula race cars in our training programs. Never before have we had the opportunity to bring brand new state-of-the-art open wheel racecars and equipment into our advanced programs," said Bondurant Chief Instructor Mike McGovern. This investment, as well as the relationships derived from it, is a direct result of new ownership and their long-term vision and commitment to the school and the industry."
SCCA F4 U.S. and F3 Americas Race Director Scott Goodyear noted just how much of a role race schools play in preparing up-and-coming drivers for success on the modern racing circuit.
"The best way to launch your racing career is to start with proper training and learn the art of driving a race car along with the rules and regulations of motor racing," he said. "The information a driver receives from sitting in the cockpit of a school race car sets the tone for their success in the first season of car racing. All the top drivers around the world started their career behind the wheel of a school race car to accelerate their learning curve before entering competition. I can recall my first time in a race car, a three-day racing school driving a Formula 1600. It was a huge advantage over my competitors."