News
Bombtrack Fabrication Acquires Power Cool Systems Machine Shop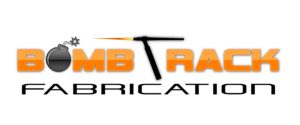 Bombtrack Fabrication, which specializes in custom racecars and chassis components, has acquired Power Cool Systems' machine shop, formerly known as Saldana Racing Products, the company announced.
Bombtrack will move operations to the existing Power Cool Systems location. Prior to the acquisition, the fabrication company had already taken on much of the CNC production for Power Cool Systems, which manufactures aluminum radiators, oil and coolant tanks.
The move will increase Bombtrack's shop size from 4,000 sq. ft. to 9,000 sq. ft., the company says.
"Expanding our shop to nine CNC machines was a no brainer," said Joe Barszcz, president of Bombtrack. "Doubling our machines will allow us to reduce lead times and take on new opportunities with this increased capacity."