News
BOLT Lock Presents Annual Sales Rep of the Year Award
Gunnar Smith of R&R marketing honored for the second time…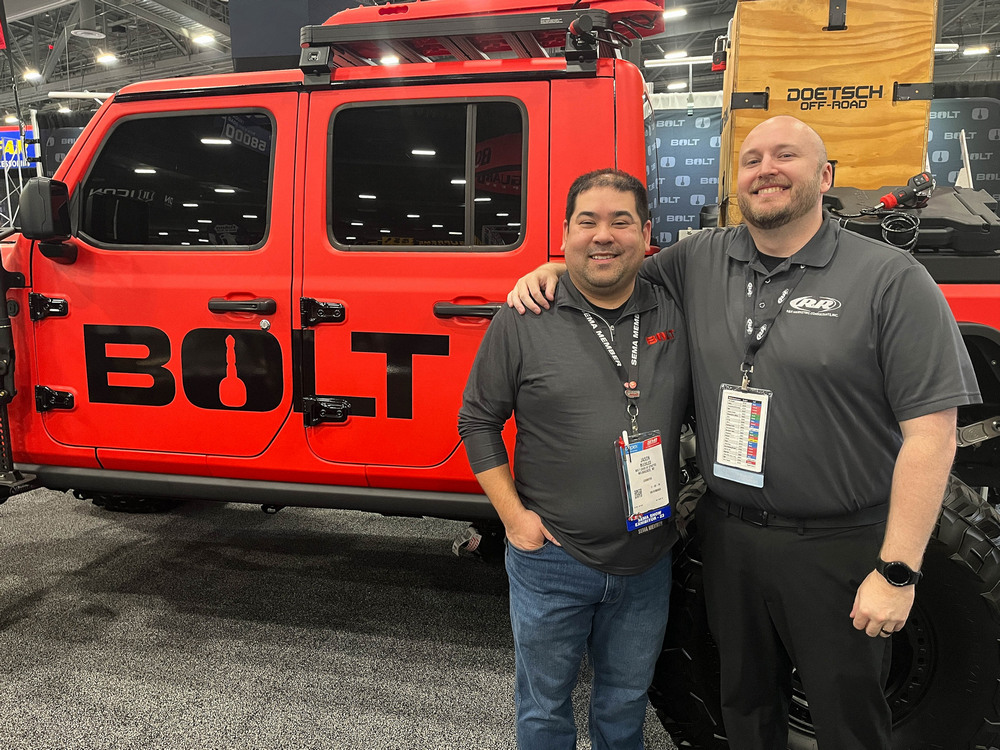 BOLT Lock has selected Gunnar Smith of R&R Marketing as the company's 2023 Sales Representative of the Year.
This is the second time Smith has received this award, having also earned the distinction from BOLT Lock in 2019. Smith was presented with a trophy at the BOLT Lock booth during the recent SEMA Show in Las Vegas.
"Gunnar always goes above and beyond in his efforts to market our family of BOLT Lock products," said Jason Buckles, BOLT Lock sales account manager. "He is always proactive, persistent and has superior dedication to serving his customers, both manufacturers and the distributors."
Smith covers the states of Texas, Oklahoma, Arkansas, Louisiana, Mississippi, Alabama, Georgia, South Carolina and Florida for automotive aftermarket manufacturer's representative firm R & R Marketing. He is based in Fort Worth, Texas.
He began his career at Arrow Speed Warehouse, where he was a member of the O'Reilly's phone sales team. He later joined O'Reilly's Auto Parts as an assistant store manager before being named a store manager.
He joined the R&R Marketing team in March 2010 as a service representative for the Midwest and Mountain territories. He is a member of the Specialty Equipment Market Association, SEMA's Manufacturer's Representative Network (MRN), SEMA's Young Executive Network (YEN), as well as Custom Automotive Network (CAN).
R&R Marketing Consultants Inc. was founded in 1979 to support customers in the automotive aftermarket industry. The firm has won numerous SEMA Representative of the Year Awards over the years.