News
BOLT Lock Hires New Sales Account Manager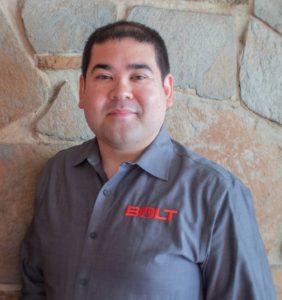 BOLT Lock has appointed Jason Buckles as the new sales account manager for the company.
Buckles will coordinate the sales activity for the network of sales representatives supporting BOLT Lock in the truck accessories market. He also will provide direct sales support for commercial partners that support the work truck and tonneau cover markets.
"Jason did an excellent job in his position as web marketing analyst and developer for BOLT Lock for the past five years, so we are confident he will help the company continue to build market share in his new role," said Steve Gilles, director of new business development for BOLT Lock.
Buckles previously served as web marketing analyst and developer with a focus on marketing, including designing new products and packaging. During his time at BOLT Lock, Buckles has created company videos and literature, developed the new website, coordinated trade show activities, initiated marketing partnerships with sponsored teams and was involved with building project vehicles.
"I'm really excited for this new opportunity, and I'm looking forward to continuing to help grow BOLT sales," Buckles said.
Buckles is also planning on becoming more involved with SEMA's Young Executives Network (YEN).