News
BMW M Motorsport Unveils IMSA GTP Contender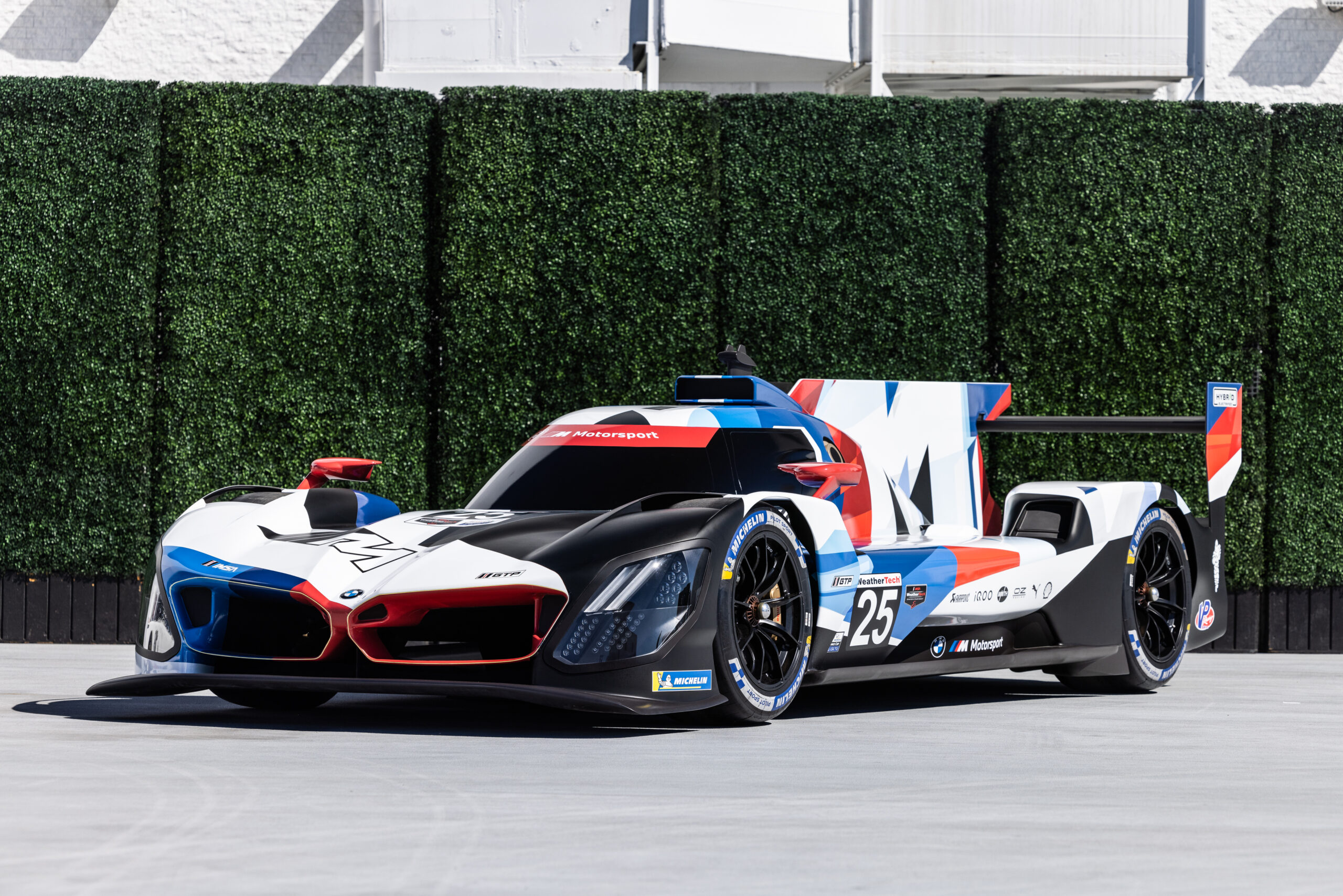 BMW has unveiled its new GTP car, the M Hybrid V8, for the upcoming IMSA WeatherTech Sportscar Series season.
The first prototype developed by BMW M Motorsport in 25 years, the M Hybrid V8 will sport an avant-garde livery with the BMW M colors when it competes in the GTP class of the IMSA WeatherTech SportsCar Championship in 2023, designers said.
"We are proud that, parallel to the 50th birthday of BMW M, we are returning to the big motorsport stage with the BMW M Hybrid V8. We are delighted that this adventure begins in North America, the most important international market for BMW M GmbH," said BMW M CEO Fanciscus van Meel. "After all, the BMW M Hybrid V8 is more than just a race car, it is paving the way for an electric future for BMW M, by emphatically demonstrating how dynamic and emotional electrified M Power can be."
"There is no doubt that we understand and appreciate the level of commitment and dedication it will take on the part of RLL to be successful in this new venture. BMW M Motorsport is providing us with a great car, great engine and great driver lineup, of which we are very pleased. We understand the scope of the challenge in front of us and look forward to meeting it head on," said BMW M Team RLL Principal Bobby Rahal. "As has been the case before, the level of cooperation and teamwork has been tremendous. Being in on the ground floor certainly gives our personnel good insight into the car from the beginning. I've learned long ago that you temper your expectations. Yes, you have hopes and you know you will be ultimately successful, but, as with any new car program, there are unforeseen circumstances that can work in your favor or work against you. For RLL, it's a matter of being prepared for either."
The BMW M Hybrid V8 began its testing schedule prior to the unveiling with a test at Sebring International Raceway. The test car will also be on public display at the upcoming Petit Le Mans IMSA season finale.