News
BMW Employees Quarantined in Munich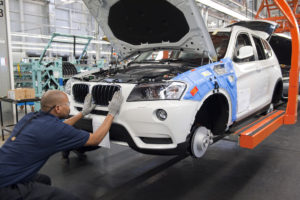 The coronavirus has continued to spread across the globe and with it continued its impact on the automotive industry.
Joining an idled Hyundai plant in South Korea, BMW has told roughly 150 employees to stay home for two weeks after an employee in the company's research and development center, located in Munich, Germany, tested positive for the virus.
According to Automotive News Europe, BMW claims to have disinfected the facility and restarted operations without restrictions.
The employee who tested positive for the virus is currently hospitalized.
Read more from Automotive News Europe here.