News
BILSTEIN Partners With Wesley Motorsports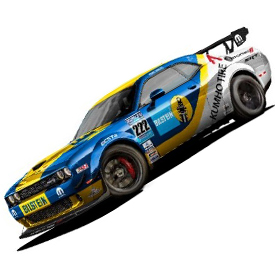 BILSTEIN has partnered with Wesley Motorsports for its aggressive 2018 race calendar. Competing in events such as the historic Pikes Peak International Hill Climb (PPIHC), Global Time Attack, and #GRIDLIFE, Kevin Wesley is hoping to drive the Hellcat to victory in multiple arenas of competition.
"The Challenger SRT Hellcat Widebody is an amazing platform that handles unbelievably well," Wesley said.
The preparations and modifications that go into transforming this already over-the-top muscle machine into a thoroughbred road racer are extensive. The transformation included BILSTEIN MDS double-adjustable dampers, a motorsports suspension engineered to provide the utmost in tuneability and dynamic chassis control over the demanding hill climbs and circuits on which the Hellcat will be campaigned, according to BILSTEIN.