News
'Big Oly' Bronco Sets Auction Record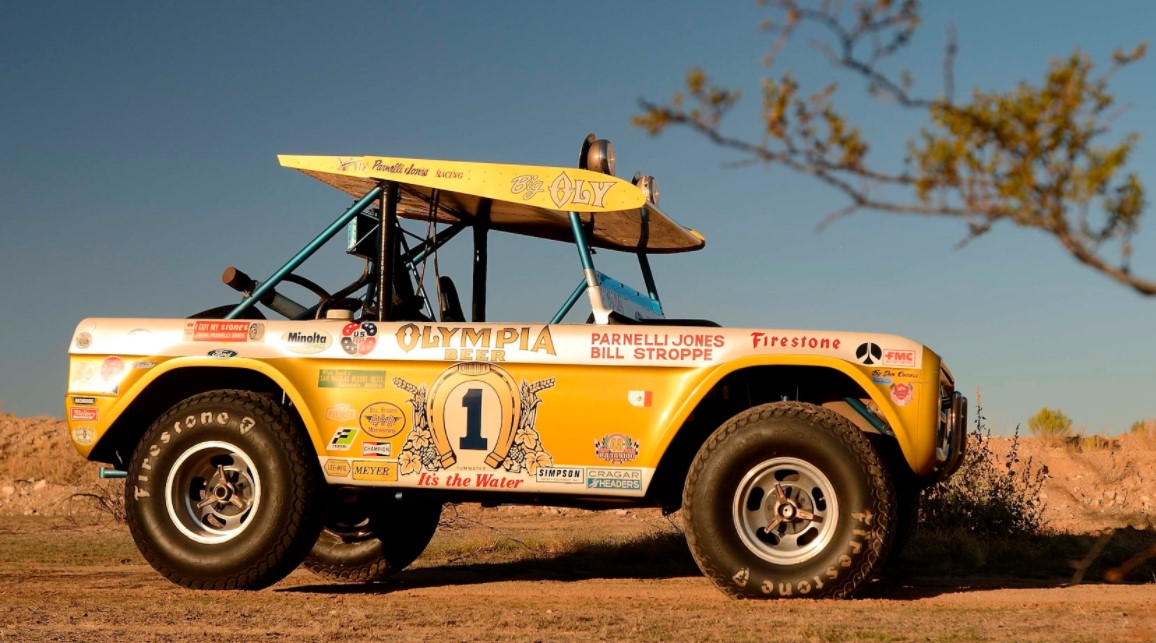 The "Big Oly" Bronco, driven to victory by Parnelli Jones at the Baja 1000 in 1971 and 1972, sold for $1.87 million at the Mecum Indianapolis auction earlier this month, setting the record price for trucks in the process.
After an attempt at the Baja 1000 in a mostly-stock Bronco in 1968, Jones, Bill Stroppe and mechanic Dick Russell built a faster, stronger, lightweight Bronco with a tube frame and body made of fiberglass and aluminum. The off-roader was powered by a 351/390 HP Ford Windsor V-8 engine mated to a modified Ford C6 B&M hydro transmission and sported two 22-gallon fuel cells.
"Big Oly" was one of eight cars consigned by Jones at the auction, including a 1974 Formula One car.
Click here to read more about the record-setting sale at Hagerty.