News
Bid Garage Launches New Digital Vehicle Auction Platform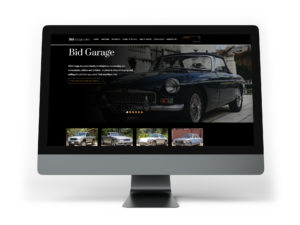 BidGarage.com has launched its new digital vehicle auction platform, the website announced.
Designed as a contemporary car buying experience for serious bidders and true enthusiasts, Bid Garage reimagines the traditional auction experience through an intelligent buying and selling process, the company says.
"Bid Garage is built by a team of people who love the chase, with the sole intent of enabling everyone to drive the car of their dreams," said Peter Palarchio, chief marketing officer, Bid Garage. "This is a smarter platform that is driven by an active community of fellow enthusiasts and built on enhancing the customer experience by combining the best aspects of traditional and online auctions."
Bid Garage features:
Risk-free listings – no listing fees or costs to the seller unless their car sells
Charging a 5% total commission fee to be split between the buyer and seller. Each side will be charged a minimum of 1% commission, with the final split determined by the seller
Complimentary professional photography for qualified listings
The real-time bidding platform also provides instant notifications to ensure sellers stay on top of the action. Additionally, users create profiles to maintain transparency.
Vehicles listed on BidGarage.com will go through a proprietary curation process to ensure they meet the standards of the community, the company says, while the personal information of every bidder is protected.
"Ultimately, Bid Garage is driven by our love for great cars," said Palarchio. "We are creating a robust community built on passion, speed and trust, in order to change the entire online auction experience for the better."