News
BFGoodrich Tires Teams Up with Bass Pro Shops for High-Performance Fishing Shoe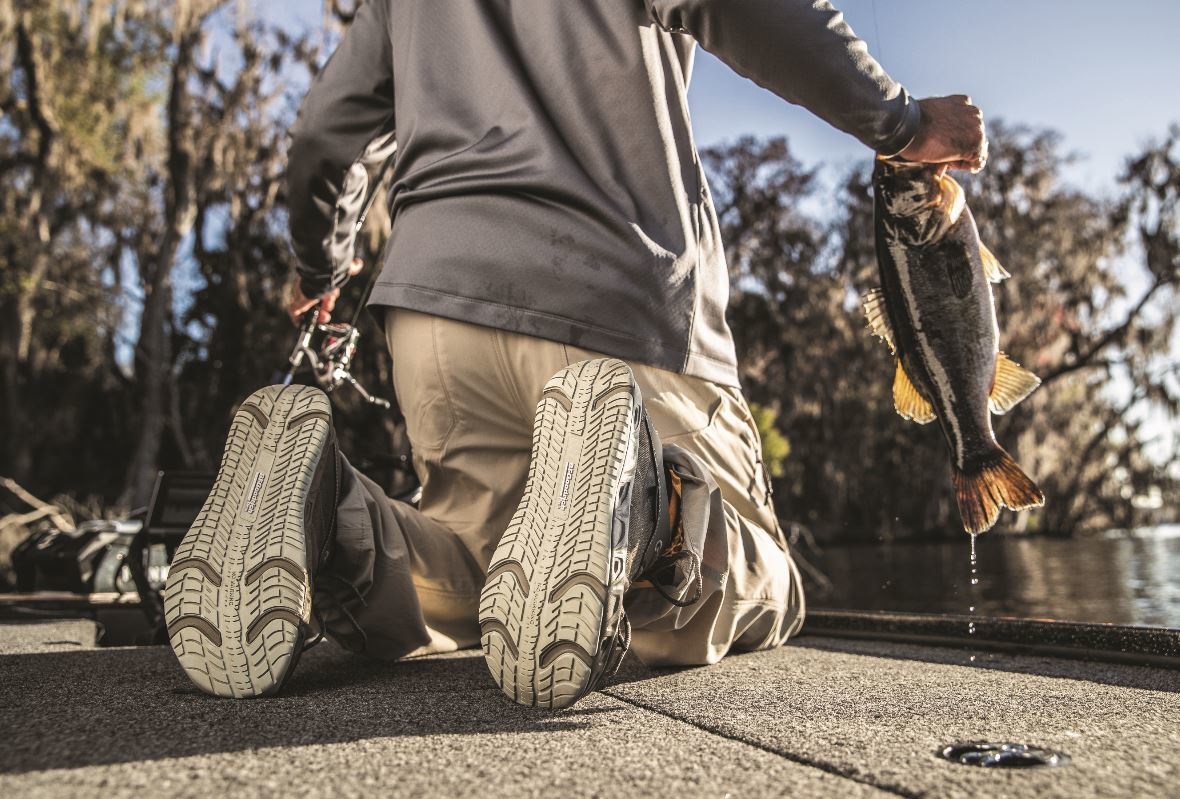 BFGoodrich Tires –in association with Bass Pro Shops –has introduced a fishing shoe that offers performance inspired by tire technology. The World Wide Sportsman Grip Current shoe answers some of the toughest footwear challenges that fishing enthusiasts face, including traction on wet, slippery surfaces.
"BFGoodrich is a brand that helps performance enthusiasts to do what they're passionate about," said Tom Jupena, director of brand licensing. "BFGoodrich enables performance, whether it's rugged all-terrain tires that help anglers drive to the hardest-to-reach off-road fishing spots, tires that bring reliability on cross-country road trips, or shoes that keep you secure on the deck of a fishing boat."
The new shoe, available exclusively at Bass Pro Shops, borrows technology from decades of BFGoodrich tire research and development. According to the tire company, the shoe gives anglers more comfort and flexibility as well as predictable grip on boats and docks without leaving scuff marks.
The soles of the shoe feature grooves and siping that allow water to evacuate laterally from the bottom of the shoe – a technology that is used by BFGoodrich to improve tire performance in wet conditions. A proprietary rubber compound gives the shoes improved grip on wet surfaces.
The World Wide Sportsman Grip Current shoes are available in-store or online.