News
Bestop Purchases Colorado Soft Top Company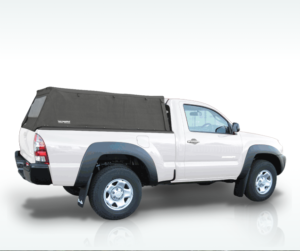 Bestop Premium Accessories Group has acquired Softopper LLC, a Colorado-based company specializing in convertible soft tops for pickups and Jeeps.
According to Bestop, Softopper's soft truck caps are popular alternatives to fiberglass or metal camper shells. Made from heavy-duty sailcloth similar to the material used for convertible tops, Softopper's waterproof  caps collapse quickly to accommodate large bed loads and can be removed easily when not in use.
"Softopper is a perfect addition to the Bestop Premium Accessories Group family," said John Larson, Bestop CEO. "The light-duty pickup truck market is booming, and Softopper complements our Supertop for truck product line. This acquisition reinforces Bestop's strategy of building a brand portfolio consisting of high-quality, premium aftermarket accessories and becoming a one-stop-shop for all things Jeep and truck."
Softopper was established in 2000 and is headquartered in Boulder, Colorado, just 10 miles from Bestop's Louisville location. The company has grown from offering a single product option to manufacturing 38 different retractable soft top caps for most major light truck manufacturers including Chevrolet, Dodge, Ford, GMC, Nissan, Toyota, Jeep and more.