News
Best in the Desert to Offer $3.7 Million in Contingency and Awards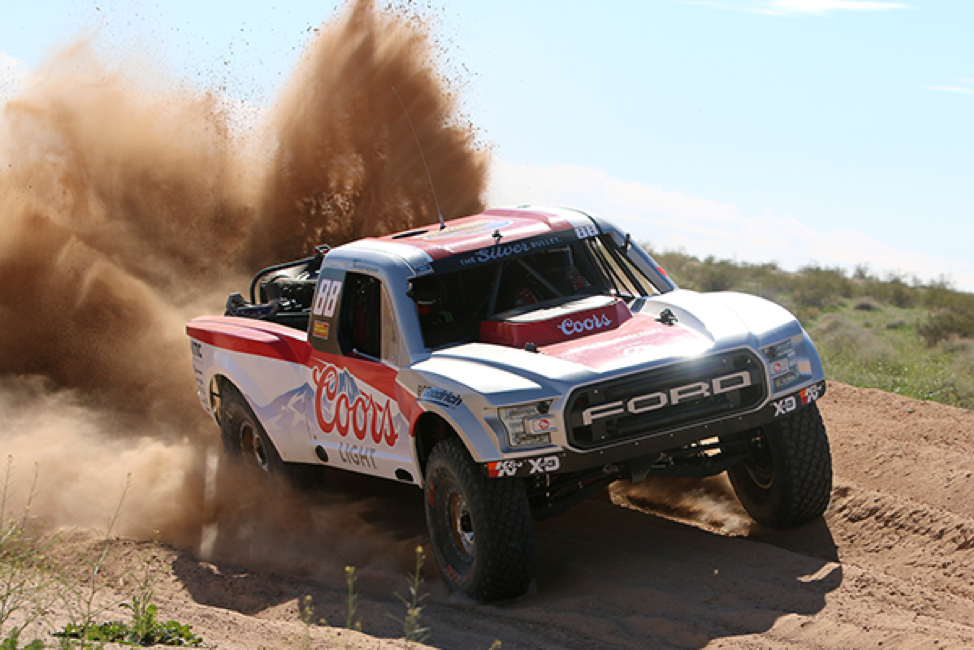 More than 65 companies will offer more than $3.7 million combined in cash and product awards at Best in the Desert events this year.
"At Best in the Desert, we always strive to give back to the racers that support our series. We've worked hard to gain support from the leading brands in off-road racing to offer our racers more payouts and more product awards than any other desert racing organization," said Donald Jackson, operations manager at Best in the Desert. "Led by Ford and General Tire we have over 65 companies that share our vision and are ready to support our racers in 2019. Our Trick Truck Challenge is part of the millions of dollars in awards at Best in the Desert. A grand total of $120,000 is up for grabs throughout the course of the year."
Ford is offering a new contingency program to certain Best in the Desert racers.
"Ford Motor Co.'s new program is the first of its kind in off-road racing, offering cash to racers not only in car and truck classes, but also in UTV, quad and motorcycles," said Bryan Folks, chief marketing officer of Best in the Desert. "Highlights of the F-150 EcoBoost Performance awards include large cash payouts within the F-150 EcoBoost Performance Awards, and all new for 2019 the Year End Long Haul Awards available to all classes based on their performance over the entire season. Now, even if racers don't race a Ford, but drive a Ford support vehicle, they can qualify for Ford cash payouts."
The list of Best in the Desert contingency participants, according to the racing series, is a long one:
AIM Sports LLC, AutoMeter, Baja Designs, BFG Tires, BILSTEIN Shock Absorbers, Black Rhino, Camburg, CST Tires, Custom Metal Spinning, DirtBagz, Dougans Racing Engines, F&L Racing Fuels, Figspeed, Foddrill Motorsports, Ford Motor Company, Fortin Racing, FOX Shox, GBC Motorsports, Geiser Bros, General Tire, Harmon Racing Cells, Hostyle, HOWE Performance, JAMAR, KC HiLiTES, Kevin McMullen Fab & Transmission, King Shocks, KMC Wheels, Maxima Racing Oils, Maxxis Tires, McKenzie's, MONSTER Seal, MOTO Race Tires, MPI, NEO Synthetic Oil, Optima Batteries, ORW Off Road Warehouse, Parker Pumper, Patton Racing Engines, PCI Race Radios, PPM, PSS Power Steering Solution, Pro Eagle Off Road, PRP Seats, R2C Performance, RACELine Wheels, RACER X Motorsports, RYNO Racewear, RDE Rancho Drivetrain, Rugged Radios, RYNO Racewear, Savage UTV,  SDHQ Racing, SignPros Custom Lettering, SLIME, SpeedStrap, STI Tire & Wheel, SUNOCO Race Fuels, TORCO Race Fuels, Total Power Bateries, TrailReady Products, TRI-ACE Tires, UMP Unique Metal Products, UPR Racing Supply, VISION X Lighting, VP Racing Fuels, Weddle Industries, and Yokohoma Tire.