News
Behuniak Named Sales & Marketing Manager for Canton Racing Products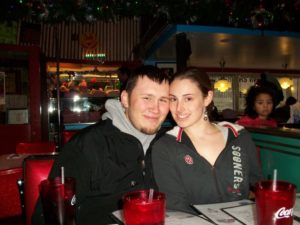 Jeff Behuniak has been named sales and marketing manager for Canton Racing Products.
Behuniak previously served the company as marketing coordinator in charge of ad campaign scheduling, graphic design, web design, content creation, social media management and sponsorships.
"Despite my title of marketing coordinator, I was very involved in all aspects of the company. I had gotten involved with sales, new product engineering as well as packaging and shipping," Behuniak said. "My willingness to get involved in any area and to help refine processes and get things running smoothly were viewed as leadership qualities."
In his new role, Behuniak hopes to bring strong organizational skills and a good understanding of interdepartmental dynamics to create smooth relationships within the company, according to Canton Racing Products. He will also help actively assist customers with product information.
"My 10 years of retail management experience will aid in building the right team in-house to make our sales and marketing efforts efficient and impactful," Behuniak added. "Also, my seven years of experience with Canton Racing Products will aid in setting plans based around our core competencies in order to maximize the company's strengths."
Meanwhile, Canton Racing Products has also promoted Junior Peterson to head the company's engineering department. Peterson, previously the Canton Racing Products fabrication shop foreman, has been with the company for nine years.
"With Junior Peterson, we are looking to streamline our customs process in order to reduce lead times and become more efficient," Behuniak noted. "We are also looking to aggressively expand our product line in new and existing areas of our core competencies. We want to increase our stocking levels and decrease lead times in 2019, so if our customers need a product we have it ready for them."