News
Barrett-Jackson Launches Collector Car Road Tours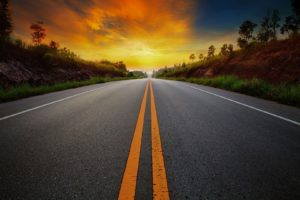 Barrett-Jackson is launching a series of Collector Car Road Tours, the company announced, which will include weeklong and weekend tours and be open to all types of collectible vehicles. The series begins with a 2020 event that begins Oct. 7 at Summit Racing in McDonough, Georgia, and ends on Oct. 13 in Key West, Florida, the collector car auction hosts announced.
"The Barrett-Jackson experience has become something truly unique in the collector car world," said Craig Jackson, chairman and CEO of Barrett-Jackson. "Our auctions are the heartbeat of this hobby, but the Barrett-Jackson experience encompasses so much more. Our Collector Car Road Tours will be another example of how the Barrett-Jackson experience brings this community together to enjoy our shared passion for collector cars. We have some incredible stops and activities planned throughout the 2020 Tour. It promises to be a fun way to enjoy the camaraderie of fellow collectors and make memories that will last a lifetime."
Barrett-Jackson Collector Car Road Tours are weeklong or weekend (three-day) experiences. The exact tour routes and hotel details are revealed when participants check in, but each will offer drivers the chance to enjoy their collector cars while exploring some of the most beautiful parts of the country, the company says. The Barrett-Jackson-led tours will combine scenic routes and visits to national landmarks and museums with exclusive activities and excursions to automotive-related businesses, as well as fine dining and luxurious hotels. Fees for the exclusive experience will include resort and hotels rooms, as well as some meals and museum fees.
Encompassing over 1,500 miles through five states, the October Road Tour is limited to just 50 vehicles and will take participants to a number cities along the way including: Atlanta, Greensville, Charlotte, Savannah, Jacksonville, St. Augustine, Daytona Beach, Port St. Lucie, West Palm Beach and Key West, the southern-most U.S. landmark.
"To make this a true community experience, we're opening registration to all types of collectible cars," said Jackson. "The journeys will be filled with exciting, money-can't-buy experiences, and we're excited about ending our first Road Tour in the iconic destination of Key West."
Click here for more information.