News
Barrett-Jackson Gears Up For 11th Annual Las Vegas Auction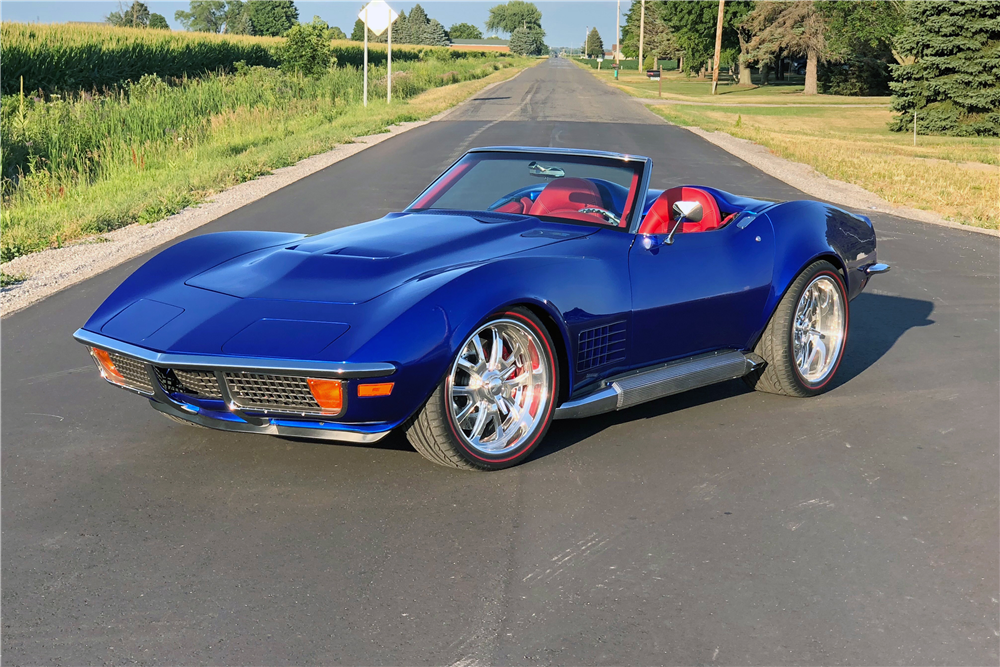 Barrett-Jackson is gearing up for its 11th annual Las Vegas collector car auction, Sept. 27-29 at the Mandalay Bay Resort and Casino. The event will feature a full docket of collector vehicles including supercars, exotics, popular American muscle cars and customs, as well as hundreds of authentic automobilia items selling at No Reserve.
This year's auction will also continue Barrett-Jackson's first yearlong charity initiative, Driven Hearts, dedicated to raising money and awareness for the American Heart Association, according to a press release.
"The Entertainment Capital of the World has been an exciting destination city for our auction and created some incredible memories for our guests over the years," said Craig Jackson, chairman and CEO of Barrett-Jackson. "Last year was especially memorable with the sale of a 2007 Ford Shelby GT500 Super Snake, donated by Steve Davis, which sold for $1 million to benefit Las Vegas first responders. It's part of the nearly $104 million we've helped raise over the years for charity."
This year's Las Vegas lineup will include a 2017 Chevrolet Camaro Yenko Coupe, one of just 50 limited-edition versions built in 2017, with a custom supercharger that pushes the LT1 engine to 800 hp with 750 foot-pounds of torque.
Resto-Mods will also highlight the docket, including a 1972 Chevrolet Corvette Custom Coupe known as Speedvette and a 1950 Chevrolet 3100 Custom Pickup that recently received a roof-to-rocker makeover.
"Over the last 11 years, Las Vegas has come to feel like home for us," said Steve Davis, Barrett-Jackson president. "The city, its residents and our guests have helped make each auction more memorable than the year before. It was truly spectacular last year as we brought the support of the collector car community to the brave men and women who serve as the city's first responders, along with all those affected by the Oct. 1 tragedy. I'm confident this year's auction will live up to the excitement we've seen over the last decade and create more wonderful memories for our guests and the Las Vegas community."
The Driven Hearts campaign, spearheaded by Carolyn Jackson, Barrett-Jackson's vice president of brand strategy, debuted during January's Scottsdale auction and will be on full display in the quest to raise funds and awareness for the American Heart Association. Craig Jackson's fan-favorite Bugatti Veyron, wrapped in a Driven Hearts livery, will be on display once again with the letters FAST-the AHA's acronym for Facial Drooping, Arm Tingling, Speech Impediment, Time to Call 911. In addition, a commemorative license plate will be on all auction cars, as well as available for purchase.