News
Barrett-Jackson to Begin Its 'Road to 50' With 49th Annual Scottsdale Auction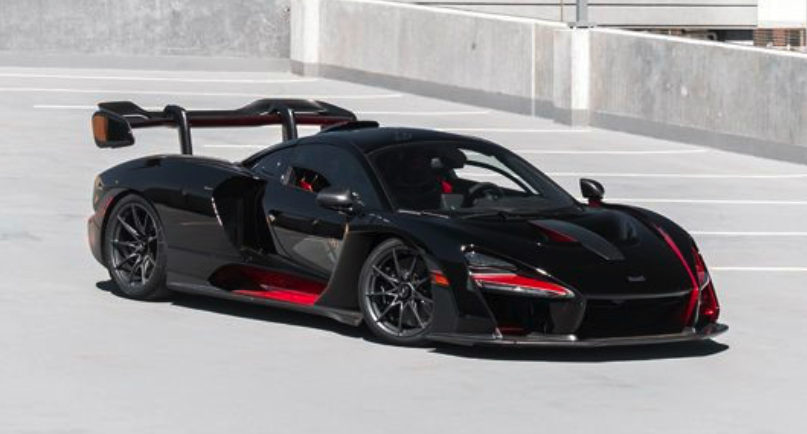 Car auction host Barrett-Jackson will begin its "Road to 50" in celebration of the company's Golden Anniversary in 2021 when it returns to WestWorld of Scottsdale for its 49th Annual Scottsdale Auction from Jan. 11-19, 2020. Barrett-Jackson will once again be the barometer of the collector car market as vehicles like a 2019 McLaren Senna (Lot #1393) and a 1969 Chevrolet Camaro ZL1 COPO (Lot #1409) cross the block with No Reserve.
"It's remarkable that 2020 marks our 49th auction year in Scottsdale," said Craig Jackson CEO and chairman of Barrett-Jackson. "When we look back over the last half century, it's humbling to see how far our company and this industry has grown. What began as a grassroots community fundraiser for a local library has since evolved into an international brand. In January, we'll kick off our yearlong 'Road to 50' celebration by building on our legacy and continuing to fuel this incredible hobby. Our docket is already shaping up to be among the best and will include some spectacular moments, including the sale of the first production 2020 Chevrolet Corvette Stingray to benefit charity."
Some of the collections highlighting the 49th Annual Scottsdale Auction will include the final 13 vehicles of the Vault Portfolio, the Scott Thomas Collection of rare supercars, and 21 vehicles from the Paul Walker Collection, the late "Fast and Furious" movie star, including five coveted 1995 BMW M3 Lightweights.
Ultra-rare muscle, limited-production supercars and high-end Resto-Mods will also be among the stars at the Scottsdale Auction in January. Examples include a matching-numbers 1969 Chevrolet ZL1 COPO Camaro (Lot #1409), which is #59 of only 69 cars built for the 1969 model year with the aluminum ZL1 427 big-block engine option. A 2017 Ford GT (Lot #1417) finished in Verde Mantis Green has only 538 actual miles, and a 2019 McLaren Senna (Lot #1393) is one of only 120 of the track-centered supercars to make it to the U.S. Also on the 2020 Scottsdale docket is a 1967 Chevrolet Corvette Convertible Resto-Mod (Lot #1367) that was completed by Jeff Hayes Customs and sits on an Art Morrison Chassis.
Scottsdale's charity sales will include the first retail production 2020 Chevrolet Corvette Stingray, VIN 001, to benefit the Detroit Children's Fund. Other charity vehicles up for auction in January include a 1968 Plymouth GTX to benefit the Special Operations Warrior Foundation, and a 1981 Jeep CJ7 Custom SUV to benefit the Make-A-Wish foundation.