News
Barbeau Rejoins Hart Marx Advisors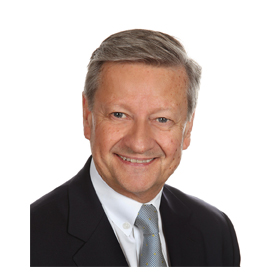 Aftermarket business expert David Barbeau has rejoined Hart Marx Advisors as a vice president and member of the advisory board. Barbeau has extensive aftermarket knowledge, ranging from Tier 1 supply to parts distribution and business consulting, according to the company.
Barbeau was responsible for brand growth and increased penetration on a global level for both Tier 1 suppliers Delphi Technologies and TI Automotive, according to Hart Marx Advisors. He also co-founded a successful automotive parts distribution company, which later became part of Advance Auto Parts. In addition to providing his services to major names in the aftermarket industry, Barbeau is also a consultant for businesses in the aftermarket as Barbeau Consulting LLC, with a focus on China's aftermarket.
"David is well connected throughout the aftermarket with an incredibly well-rounded portfolio of experience and proven record of success," said Tom Marx, partner at Hart Marx Advisors. "His depth of experience, knowledge and unique understanding of the different facets of our industry make him a true asset to our team and to each of our clients. We are honored to have him rejoin us."
Barbeau has served on the boards of the Automotive Aftermarket Suppliers Association, Automotive Sales Council and Auto Care Association.
The Advisory Board of Hart Marx Advisors plays a critical role within the organization, providing strategy and relationships within the aftermarket, according to the company. In addition to Barbeau, the Advisory Board includes aftermarket leaders Chip Carlson, John Dehne, Howard Kesten, Lou Merz, Rick Rollins and Denise Rondini.