News
'Back to School' in 2020 More Likely to be in a Car than a Bus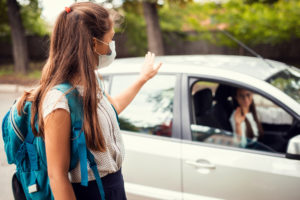 Back to School during the 2020 pandemic may have a silver lining for shops that offer accessories aimed at family vehicles.
Digital automotive marketplace Cars.com has shared new data revealing parents' decisions on safe back-to-school transportation this year. Nationwide, 39% of parents say they are sending their children back to school this fall for in-person learning.
For those returning to the classroom, school buses and public transit will take a backseat, as many parents plan to drive their kids to school themselves or in carpools.
"As parents and local officials make the decision on how the school year will look, it's clear that back-to-school routines will change. We found that the majority of parents will opt for their family vehicle as the primary mode of back-to-school transport, nearly double the number of parents sending their kids on the bus," said Jenni Newman, editor-in-chief for Cars.com. "Interestingly, we're seeing a significant increase in the number of families planning to carpool with friends or neighbors, which may mean parents feel it's still a safer alternative to the school bus."
The numbers reveal:
• 55% of parents plan to use their car to take their children to school, and parents planning to carpool with other families is up 22% from pre-pandemic stats
• 30% of parents will have their kids take the school bus, a 31% drop compared to before the pandemic
• 3% of parents will have their kids take public transit, a 25% decrease from before the pandemic
• 73% of parents are planning for longer drop-off lines this year as more people drive
For those planning to carpool, cleanliness is a top priority:
• 79% will require masks for all passengers in their car
• 68% will sanitize their car regularly
• 50% will travel with fewer people in the car
With more time spent in the car, Cars.com found that for 68% of consumers, the pandemic has sped up their purchase timeline for a new or upgraded vehicle. Furthermore, the number of people searching online for features such as moonroofs and sunroofs to allow for more airflow has increased since before the pandemic.