News
AWE Sponsoring Overland Adventure Festivus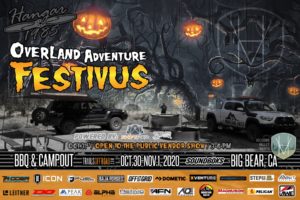 AWE, a precision engineering and manufacturing firm outside Philadelphia, Pennsylvania, has been announced as a sponsor for the Overland Adventure Festivus 2020.
This announcement comes on the heels of AWE's and recent exhaust-line launches into Ford F150, Ford Ranger, Ford Raptor and Jeep, the company said.
"We're proud to be able to head to Big Bear to be a part of the off-road fun with the Overland Adventure group. With so many indoor events being canceled, here's one of our favorites that we're honored to help support," stated Jesse Kramer, AWE's vice president of marketing.
AWE will be contributing at the Overland Adventure Festivus 2020 on Oct. 30 to Nov. 1, in Big Bear, California.