News
AWE Programs Foster Production Efficiency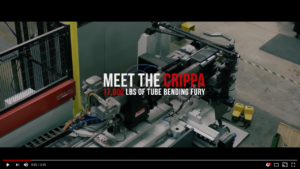 Precision automotive engineering firm AWE has launched a company-wide manufacturing efficiency program to streamline production of the company's exhaust products.
The program is enabling production in a manner that decreases customer lead time on certain items and increases AWE's ability to produce higher volumes given higher demand over the trailing 12 months, according to the company.
"AWE has updated new processes and procedures, and brought in equipment-including, but not limited to, our CNC mandrel bender from Crippa, our robotic cutting equipment from ABB and laser etching by Laser Marking Technologies-so that our A-team can become even more streamlined while keeping quality up and performance of the products above standards," said Jason Hertz, production manager.
According to a press release, the company has also implemented a new company-wide dash-boarding system to monitor and improve throughput from order to shipping.
"We love efficiency and have always appreciated the use of technology. AWE has been forward-thinking in discovering and embracing technology to improve production and efficiency," said Joshua Lockwood, owner of Excelerate Performance, one of AWE's largest dealers. "It has resulted in significantly reduced lead time on exhausts and overall better quality and design. We value our relationship with AWE as a primary performance partner and look forward to all that they will accomplish."
Production floor streamlining, coupled with volume amplification through leading sales and marketing, is part of the long-term strategy, according to Todd Sager, president and founder of AWE.
"The European vehicle market continues to grow for AWE, and our Ford Mustang, Ford Focus, and Subaru lines have exceeded expectations to the point where their volume can support dedicated manufacturing cells," Sager noted. "A focus on both quality and efficiency is essential to AWE's DNA."