News
AWE Nominated for 2020 SEMA Manufacturer of the Year Award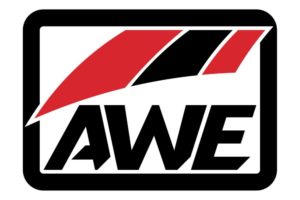 AWE, an engineering and manufacturing firm outside Philadelphia, Pennsylvania, has been nominated for the SEMA Manufacturer of the Year for 2020.
As stated on the SEMA.org website, "The SEMA Manufacturer of the Year Award has been established to honor a manufacturing company for their outstanding contribution to the industry during the past twelve (12) months…"
In the last 12 months, AWE has continued to expand its offering into new markets including Mopar, Ford Ranger, Toyota Supra, Honda Civic, Ford F-150 and Chevrolet Corvette, as well as many new exhaust, intake and intercooler products for its European vehicle markets.
Beyond product development, AWE has also continued with its "give back" efforts by contributing to charitable organizations supporting food-insecure children, first responders and personal protective equipment fundraisers, the company says.
As far as industry participation, a key criterion of the award, AWE helped bring together aFe, Borla, Corsa, Invidia, Kooks, Magnaflow, MBRP, Tanabe, TurboXS, Turn14 Distribution and Vibrant Performance, the company says, in a coalition to respond to the changes in California Assembly Bill 1824, and in defense of their mutual loyal enthusiast consumer base.
"From our humble one-bay garage roots in 1991, to supporting 14 marques across 33 countries, 29 years later, AWE has certainly come a long way and this nomination is a symbol that we're obviously doing something right," said AWE President, Todd Sager. "It's an incredible honor, and should we win, we plan to hold the award high. We look forward to furthering our commitment to the Specialty Equipment Market Association and its members."