News
AWE Hires New Human Resources Director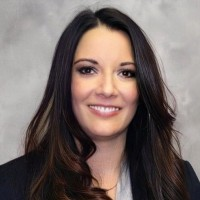 AWE, the precision engineering and manufacturing firm outside Philadelphia, Pennsylvania, has named Belinda Tschorn as its new head of Human Resources, the company announced.
As Human Resources Director, Tschorn will oversee all areas of organizational development, training, employee relations, benefits, recruiting and HRIS, as well as building out the HR department at AWE to support future growth, the company said.
"AWE's handcrafted, made-in-the-USA product line is reliant upon a best-in-class team, and Belinda has proven that she knows how to build and sustain our current roster of almost 100 all-stars, and also how to support our continued rapid scale," said AWE President, CEO and founder, Todd Sager.
Prior to joining AWE, Belinda has held executive and management positions at Piramal Pharma Solutions, Omni Cable and Scala. She graduated from Villanova University with a BA in Economics and a certificate in Human Resources Management and Services, and also participated in Strategic Human Resources Leadership at Cornell University. Belinda is also credentialed in SHRM-CP and PHR.
"I'm thrilled to be a part of the AWE team at an exciting time as the company prepares to take major steps forward in realizing its vision to put an AWE product on every enthusiast vehicle on the planet," said Tschorn. "I'm passionate about helping people realize their potential through creating career paths that are supported with development and technology resources to unlock performance. I'm especially excited to have joined a company with such an amazing culture and values that mirror my own."