News
Autotrader Names Best Cars for Dog Lovers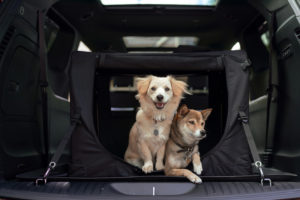 Autotrader celebrated National Dog Day on August 26 by revealing their list of Best Cars for Dog Lovers.
Dogs are considered members of the family and, with this in mind, the editors at Autotrader curated a list of the best rides for fur parents to help shoppers find the perfect new car for traveling with their four-legged friends. This list includes vehicles that are both safe and comfortable for pets and their owners.
Vehicles on Autotrader's list of 10 Best Cars for Dog Lovers of 2019* include:
• 2019 BMW X2
• 2019 Buick Regal TourX
• 2019 Chrysler Pacifica
• 2019 Honda Fit
• 2019 Jeep Wrangler
• 2019 Mitsubishi Outlander PHEV
• 2019 Subaru Crosstrek
• 2019 Tesla Model 3
• 2019 Toyota RAV4
• 2019 Volvo V60 Cross Country
*Models are unranked, listed in alphabetical order
While comfort is an important factor when choosing your car, truck or SUV, safety is of the upmost importance. The cars on this list have extensive features geared at keeping both human and canine passengers safe – including a level cargo floor, rear air vents and more.
For pet safety tips when driving or to find your new dog, visit Dogtrader.com. To learn more about the 10 Best Cars for Dog Lovers of 2019, visit their website.