News
Autoshop Solutions Wins Gold AVA Digital Marketing Award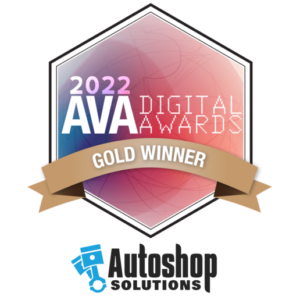 Autoshop Solutions, an automotive services-based digital marketing agency, was awarded the 2022 Gold AVA Digital Award for Website Redesign, the company announced.
"The redesign of our website was a collaborative team effort, and we are very excited to take home the Gold AVA Award this year," said Sarah Duff, director of marketing for Autoshop Solutions. "I am honored to work with a great team and look forward to seeing what we can accomplish in the future."
AVA Digital recognizes outstanding achievement by creative professionals involved in the concept, direction, design and production of media that is part of the evolution of digital communication, the company said. Work ranges from audio and video productions to websites and social media sites that present interactive components such as video, animation, blogs, podcasts and other forms of user-generated digital communication.
AVA Digital Awards is sponsored and judged by the Association of Marketing and Communication Professionals (AMCP), the organization said, and the judges are industry professionals who look for companies and individuals whose talent exceeds a high standard of excellence and whose work serves as a benchmark for the industry.
Winners were selected from over 200 categories in audio, video and web-based production.