News
Automotive Performance Group Reveals Ford Ranger Conversion Package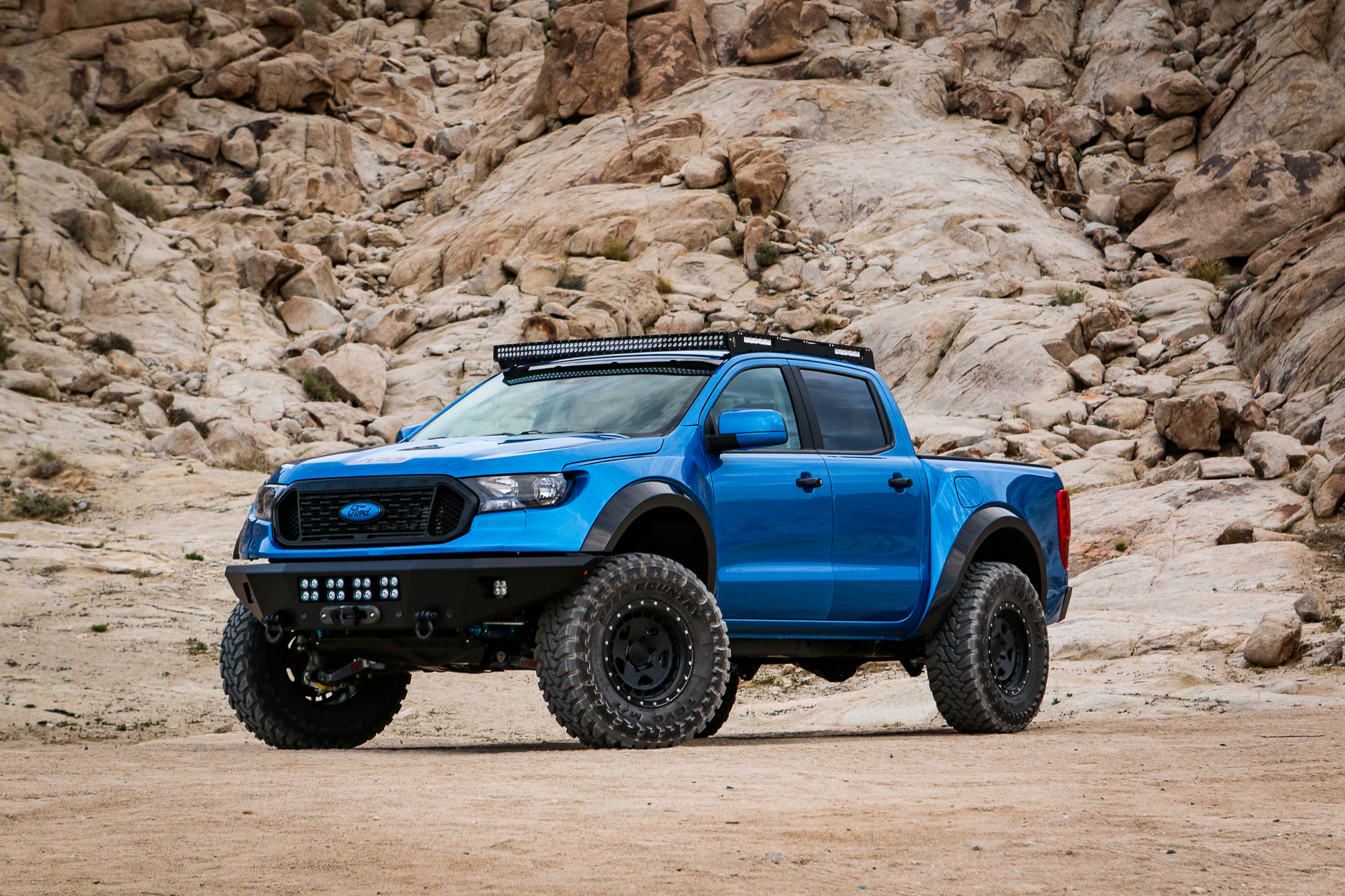 Automotive Performance Group, an automotive aftermarket builder and manufacturer based in Orange County, California, has introduced its PRORUNNER Series 1 conversion package off-road upgrade for the 2019-2020 Ford Ranger 2WD or 4WD platform.
The APG PRORUNNER Series 1 package includes a hand-laid and vacuum infused carbon fiber widebody, adjustable long travel suspension for high performance off-road driving and an all-aluminum front bumper.
The APG PRORUNNER Series 1 package includes carbon fiber front fenders and bedsides that widen the Ranger by 10 inches over factory width, as well as an entirely new carbon fiber fuel door and housing.
The long travel suspension system allows up to 12.5 inches of wheel travel and accommodates the fitment of up to 35-inch tires. It includes wider upper and lower control arms, a tie rod extension kit with FK rod ends, extended front axle shafts, front hub centric wheel rings, spacers for the factory front coil overs and CNC machined rear wheel adapter/spacers and Gorilla lug nuts, all designed and manufactured by APG. The APG PRORUNNER Series 1 kit does not include shocks, wheels or tires, allowing owners to fine tune their vehicle to their personal preference.
The Series 1 package also includes a powder coated, all-aluminum, front bumper capable of housing a winch, complete with parking sensor cutouts, OEM fog light brackets, D-Rings, and winch and light closeout brackets.
Additional upgrade options available through APG include, but are not limited to:
Integrated Warn 8000-S front bumper winch
Factor 55 Fairlead and ProLink; an aluminum rear bumper with D-rings
KC HiLiTES FLEX lights for the front and rear bumpers
KC HiLiTES roof rack with light bar and side lights; and an sPOD light controller
APG offers various shock, wheel and tire options to complete the conversion, and installation is available at APG's facility in Garden Grove, California.