News
Automotive Magazine Publisher Eliminating Print Editions for 19 Publications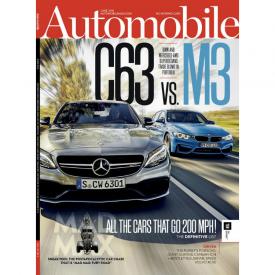 TEN Publishing, the publisher of MotorTrend Group Magazines, will be eliminating print editions for 19 of its publications, according to a Folio report.
Of the 22 magazines produced by the publisher, only MotorTrend, Hot Rod and Four Wheeler will continue to be offered in print.
Folio gained possession of an internal memo sent to staffers last week, announcing the decision.
"It was announced today that TEN Publishing will discontinue publishing 19 of its 22 automotive print titles by the end of the year," wrote MotorTrend Group president and GM Alex Wellen in the memo. "I know this is difficult news, but I want to assure you that we remain committed to you and your pursuit to deliver quality automotive storytelling and journalism across all of our content platforms."
Below is a list of the magazines moving exclusively to digital:
4-Wheel & Off-Road
Automobile
Car Craft
Chevy High Performance
Classic Trucks
Diesel Power
Hot Rod Deluxe
Jp
Lowrider
Mopar Muscle
Muscle Car Review
Muscle Mustangs & Fast Fords
Mustang Monthly
Street Rodder
Super Chevy
Super Street
Truck Trend
Truckin'
Vette
Read the full Folio report here.