News
Auto Care Association Webinar to Cover Ocean Shipping Challenges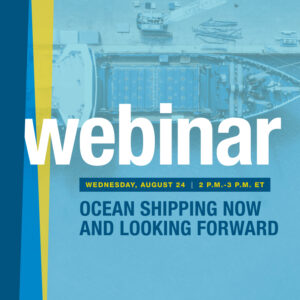 An upcoming webinar hosted by the Auto Care Association will examine present and future challenges of the ocean shipping industry and its impact on the automotive industry, the organization announced.
Scheduled for Aug. 24 at 2 p.m. ET, the webinar will discuss disruptions and challenges with freight movement due to a range of issues, including fluidity with freight rates, congestions at ports across the nation, and slowdown in rail traffic and drayage (trucking) in and out of the port.
Click here for more information or to register for the webinar.