News
Auto Care Caucus Reaches 50th Member of Congress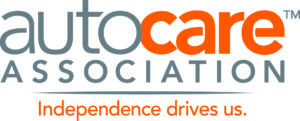 Representative Jeff Duncan, R-S.C., has joined as the 50th member of the bi-partisan Congressional Auto Care Caucus, the Auto Care Association has announced.
The caucus was started in 2017 by co-chairs Reps. Scott Perry, R-Pa., and Brendan Boyle, D-Pa., who wanted to share their enthusiasm and understanding of the auto care industry and garner more support for industry issues on Capitol Hill. Congressional caucuses are classified as "Congressional Member Organizations" and are made up of lawmakers who share common public policy goals pertaining to a particular interest, demographic or political party.
"The Congressional Auto Care Caucus fights for a free, competitive auto care market, as well as every American's right to own and protect their personal data," said Rep. Scott Perry, R-Pa. "I'm honored to lead this bipartisan caucus with co-chair Rep. Brendan Boyle and the Auto Care Association. As we welcome our 50th member, this marked achievement is a clear statement that Congress supports the men and women working in the auto care industry and all motoring Americans."
"As the association's presence on the Hill has grown, the Auto Care Association's government affairs team has found that members of Congress are grateful to make the connection with an industry that brings so many jobs and substantial economic impact to their own districts," said Bill Hanvey, president and CEO, Auto Care Association. "During the COVID-19 pandemic it was evident that our relationship, and the relationship of our members with congressional representatives was critical for our industry."
Click here to see a list of the current members of the Auto Care Caucus.