News
Auto Care Association Opens Applications for 2022 Awards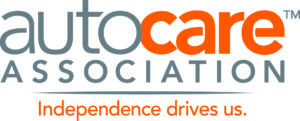 The Auto Care Association is now accepting applications for its 2022 industry awards, the organization announced.
All Auto Care Association member companies and employees are eligible to participate.
According to the organization, the awards are given to individuals and companies demonstrating excellence in the industry through professional development, outstanding communication efforts and educational initiatives for the advancement of the next generation.
Applications are now open for the following 2022 Auto Care Association awards:
Impact Award
Auto Care ACE AwardAuto Care Career and Education (ACE) Award
Mort Schwartz Excellence in Education Award
Women in Auto Care Community Women of the Year Awards
Automotive Communications Awards
The deadline to submit applications for the Impact, ACE, Mort Schwartz and Women of the Year awards is June 30. The deadline to submit applications for the Automotive Communications Awards is Sept. 2.
Click here for more information.