News
Author Donates Autographed Copies of Book for All-Female High School Race Team Fundraiser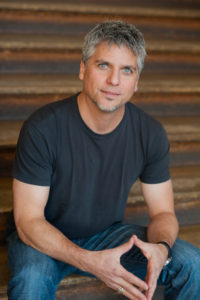 "I'm creating a team of female race car drivers, who are in high school, to teach them about STEM related subjects and careers. Your book is on my must-read list, the story of racing told from a dog's point of view, I was hooked from the first page. Do you have time for an interview during your premiere week?"
Not the usual start of a conversation, especially during the opening week of a movie, but the beginning of a friendship between Garth Stein, author of The Art of Racing in the Rain, and Loxley Browne, the executive director of Athena Racing.
In the midst of a capital fundraising campaign for 2019, Stein volunteered autographed books to donors who contribute $500 or more to the team. Weeks into the campaign, Browne has been presenting to private individuals, foundations, schools and corporations. Funding a STEM education race team is not easy, but with her startup business mentality and innovative approach, she has created a place of play and learning that is capturing the imaginations of students and supporters.
A unique extracurricular program, Athena Racing is the first all-female high school auto racing team. The goal is to create learning experiences and opportunities for young women that increase their confidence and inspire them to pursue their passion in a STEM-driven world. "Our program empowers young women through top-notch classroom instruction and hands-on practical instruction," says Loxley Browne. "Athena Racing gives young women the opportunity to explore the motorsport industry whether it be as a driver, mechanic, engineer, designer…or a job yet to be defined."
In an interview with Athena's news and media assistant, Cydney Melton, Stein discussed his appreciation for leading women. "If everything in the world could be done by women instead of men, everything would be done better," Stein said. "If you are coordinated as a team and work as a unit, you can accomplish a lot more than as a bunch of individuals trying to get something done."
Although Stein's novel focused mainly on the relationship between dog and man, his philosophies throughout the story aligned closely with the morals and ideas behind Athena Racing. Ultimately, Athena Racing is a place for young women to grow into leaders in STEM and automotive industries, while working together as a team.
To receive your commemorative autographed edition of The Art of Racing in the Rain donate $500 or more. Donations can be made online at athenaracing.org/donate and your contribution will be tax deductible.