News
Audrey Worm Joins Team Edelbrock Racing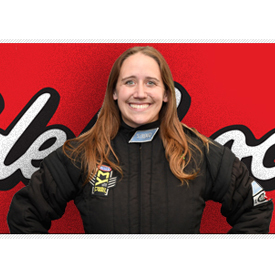 Audrey Worm is the latest addition to Team Edelbrock Racing.
Worm started her racing career in her dad's Slingshot Dragsters shop's nostalgia front engine dragster at age 16. She competed in nostalgia drag races nationwide for over eight years. She earned her Top Fuel license on Labor Day weekend in 2017 and made her NHRA debut at Maple Grove Raceway in September during the Dodge NHRA Nationals.
Worm is one of the only modern day NHRA drivers to move from Nostalgia dragster directly into Top Fuel racing. As a rookie driver, she's in the running for the NHRA Auto Club Road to the Future Award. She will compete in at least eight NHRA Mello Yello Top Fuel races this year.
Worm currently drives the Leverich family dragster wrapped in Team Fox and OutrunPD. Both causes are focused on bringing awareness to Parkinson's Disease, and to help raise money for the Michael J. Fox Foundation for Parkinson's research. Her ultimate goal is to raise a million dollars for Parkinson's Research.
"We're really excited to be supporting Audrey and her team for the rest of this season," said Don Barry, Edelbrock president and CEO. "Both Team Fox and OutrunPD are great causes that deserve attention and Audrey is the perfect driver to do this."