News
AudioControl President Alex Camara Leaves Company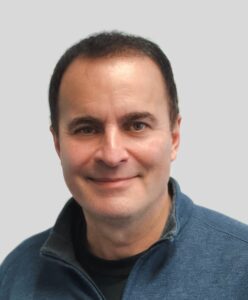 Alex Camara will be leaving his positions as executive vice president, AAMP Global, and president, AudioControl, to pursue new opportunities, effective March 1, AAMP Global announced. Camara will remain a shareholder in AAMP Global and an observer to the company's board of directors.
Camara acquired AudioControl in 2013 as it served as a supplier for both installed home entertainment and 12-volt automotive aftermarket channels. Under Camara's leadership, AudioControl experienced double-digit growth while simultaneously receiving awards for design innovation, product quality, and customer service, company representatives said.
AAMP Global acquired AudioControl in April 2022, and in the past year, Camara has worked with the AudioControl and AAMP Global teams to help integrate and drive the 12-volt business, while also leading AudioControl's residential and commercial audio business, the company said.
"It has been an amazing ten-year period growing the AudioControl brand, building an incredible team, and delighting our loyal partners and customers with products and innovations beyond their expectations," said Camara. "I am incredibly proud of the AudioControl team and what we have achieved together, and the impact we have had in our industry. Following our successful acquisition by AAMP, it is now an appropriate time for me to allow others to exercise their leadership skills and for me to pursue other interests, while remaining active in my role as an observer to the board and investor at AAMP Global."