News
Attendee Registration Now Open for 2021 PRI Trade Show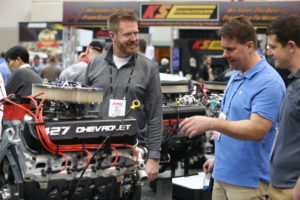 Attendee registration for the 2021 PRI Trade Show, scheduled for Dec. 9-11 at the Indiana Convention Center in downtown Indianapolis, is now open, show organizers announced.
"The 2021 PRI Show will be instrumental in satisfying the racing industry's pent-up demand to conduct business and network face-to-face," said Karin Davidson, PRI Trade Show Director. "This year's event will be the first opportunity for the entire motorsports community to come together under one roof in more than a year, making PRI 2021 a can't-miss event."
The 2021 PRI Show caters to professional race teams, retail shops, warehouse distributors, eCommerce sites, engine builders, fabricators, dealers, installers, jobbers, motorsports students and media who are seeking to learn about the newest parts, equipment and services for motorsports and conduct business, show organizers said.
Attendees will have access to live demonstrations of equipment, including CNC machining centers, fabrication and welding equipment, parts cleaning systems, dynamometers and more, as well as opportunities to network with industry members. Conferences and seminars will offer opportunities and insight on the latest technologies and how to apply them throughout the racing world, organizers said.
PRI Show registrants will also be able to join the PRI Member community during the online application process.
Click here to register.