News
ATI Performance Products Names New Chief Transmission Technology Officer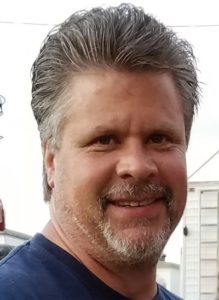 ATI Performance Products (ATI) has appointed Vince Fourcade to the position of Chief Transmission Technology Officer (CTTO), the company announced.
Fourcade joined ATI on March 1, bringing with him three decades of performance racing and automatic transmission building expertise, the company said.
In the 1980s, Fourcade ran Pro Stock, Pro Rear Wheel Drive, Top Sportsman and Top Dragster racecars, giving him a platform from which to understand automatic transmissions from a driver's and builder's point of view, he said, and won the Bracket Finals at Maple Grove using an ATI transmission and converter.
Starting his career in the late 80s, Fourcade worked at Montgomery Transmissions, before opening his own transmission shop in 1998 while continuing to race with ATI equipment. Fourcade later joined the company in a part-time capacity, then, five years later, joined ATI in a full-time capacity.
"There are only a handful of really good builders in the country," JC Beattie, Jr. remarked, "and Vince is one of them. We are extremely lucky and thankful to have him join our team."