News
ATEQ TPMS Tools, Anyline Form Strategic Partnership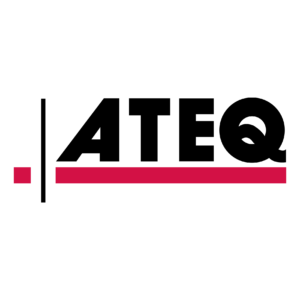 ATEQ TPMS Tools and Anyline, a creator of mobile data capture technology, have formed a new strategic partnership, the companies announced.
As part of the partnership, Anyline's optical character recognition (OCR) solutions for the automotive aftermarket will be integrated into ATEQ's TPMS tools, enabling technicians to instantly scan tire DOT codes, as well as vehicle identification numbers (VIN) and license plates.
"We are very excited to join forces with Anyline to offer OCR scanning for tire and vehicle data on our devices. Anyline's best-in-class mobile data capture technology helps us in our journey to bringing a complete tire service solution to our top-of-the-line ATEQ VT67 TPMS service tool," said Bruno Rousseau, Global TPMS manager. "ATEQ tools have always been designed to achieve the fastest TPMS jobs turnaround in the industry. We now want to extend this to other tire services. We tested many OCR technologies for DOT, VIN and license plate recognition. In-house OCR technologies used by our competitors are inaccurate and slow. Using the ATEQ VT67 built-in, high-quality camera and Anyline OCR technology, technicians will be able to comply with DOT registration with maximum accuracy, and optimize multiple workflows to ensure the fastest turnaround speed on the market."
The strategic partnership between ATEQ and Anyline will be officially launched at the 2021 SEMA Show in Las Vegas, Nevada on Nov. 2-5 at the Las Vegas Convention Center.
"The pioneering innovation of ATEQ TPMS Tools has been the driving force of digital transformation for the automotive aftermarket," said Christoph Braunsberger, managing director of Anyline. "We are proud to partner with the number one world supplier in the TPMS field to empower technicians with instant, accurate and automated data capture technology."