News
Asking Employees About Vaccination Status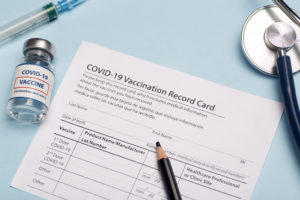 Vaccination is personal health information, but the Centers for Disease Control and Prevention (CDC)'s guidance says that employees don't need to wear masks if they're vaccinated, which can affect workplace mask and social distancing policies. Are you allowed to ask if they're vaccinated? Will it violate any laws if you do so? Can you also ask for proof of vaccination?
According to the National Federation of Independent Business (NFIB), you can ask your staff if they have been vaccinated. However, employers must be careful about their approach to the subject.
The NFIB's Small Business Legal Center has created a new guide to help you determine if and how you ask your employees about their vaccination status.
Click here to see the guide.