News
ARMO Hosting Virtual Panel on Employee Retention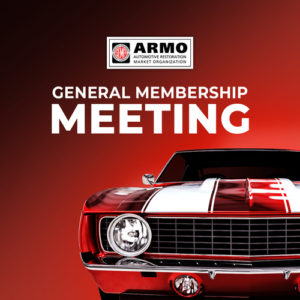 The SEMA Automotive Restoration Market Organization (ARMO) council is hosting a virtual panel discussion on "Recruiting and Keeping Talented Employees" for members and those involved in the auto restoration industry, the organization announced.
Taking place in conjunction with the ARMO general membership meeting on June 25, at 10:00 a.m. PDT, participants will learn about protocols that auto restoration professionals have used or are currently using to find quality employees for their organization.
Click here for more information and to register.