News
Arizona Auction Week's Future Collector Car Show Returns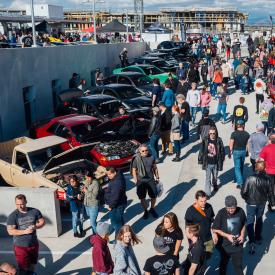 ClassicCars.com announced that its Arizona Auction Week car show dedicated to the next generation of car collectors will now be called the Future Collector Car Show and will take place at 5415 E. High Street in Phoenix, Arizona.
The free show will be held on January 12, 2020, at 12 p.m. and will host a variety of current and future collector cars such as late-model American muscle cars, German performance sedans and Japanese sports cars.
"We are excited to rebrand the show and bring it back to its original location this year," said Roger Falcione, CEO of ClassicCars.com. "We are expecting some of the most unique, exotic and valuable vehicles to attend, showcasing the next generation of car collectors in a family-friendly environment."
Show participants will compete for 10 trophies which will be voted on by ClassicCars.com Editor Andy Reid, the event's head judge, along with several other concours-level judges. The categories for this year's awards include Best of Show, Best Modified Vehicle (first through third place), Best Preserved, Best Restored, Rookie of the Year (for vehicle owners from 16-25 years old) and Fan Favorite. The Students' Choice is sponsored by Universal Technical Institute and presented by the students of the Avondale campus and the Best Trunk award is sponsored by Slime.
Over 200 cars will be on display lining High Street. The cost to enter a car for display is $25 and entries must be received by December 20, 2019 to be considered. Those interested in displaying their vehicle can submit their information here.