News
Are Retail Configurators Right for Your Shop?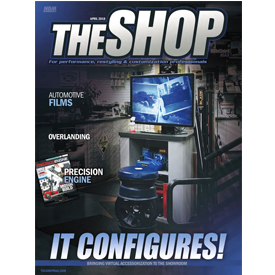 The April issue of THE SHOP magazine is mailing now.
Read the digital version of the issue today to catch the latest news and features, with coverage given to retail configurators infiltrating showrooms everywhere, overlanding trends, and paint protection film. Also included this month is the Precision Engine supplement specifically crafted for engine shops.