News
ARC Audio Partners with Foose Designs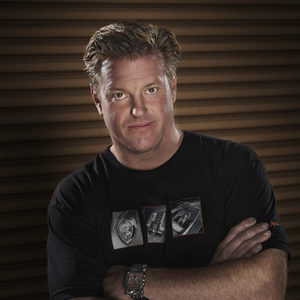 ARC Audio has partnered with Chip Foose and Foose Design in an exclusive combined company and product marketing program for 2019.
"Since our previous partnership with Foose Design in 2005 we have continued a great relationship with Chip and the rest of the crew at Foose Design," said Demitrios Karabinis, CEO of ARC Audio Inc. "Chip's creativity and attention to detail in the masterpieces that he creates, combined with the diverse marketing ventures in TV, web media and at a grass roots level is an ideal match to our companies business model and marketing needs."
"ARC Audio is proud to be the exclusive and official brand of car audio products for Foose Design," said Fred Lynch, ARC Audio marketing manager. "We look forward to being part of some of the most beautiful and unique car builds in the world.
"This unique opportunity allows us to be included in everything from day-to-day builds to the most extensively detailed showstoppers. Along with direct involvement from Chip and his upcoming build and documentary series, the combined marketing value for both companies is priceless."