News
Applications Open for SEMA360 Builder Showcase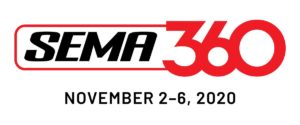 Applications are open for the SEMA360 Builder Showcase, an opportunity for builders to display recent builds during the upcoming SEMA360 virtual trade show.
The deadline to submit a vehicle for the event is Oct. 9.
Builders must submit the following to be considered for inclusion:
Ten (10) digital color photograph or rendering of the vehicle.
Link to a video featuring vehicle submitted.
Recommended length of no more than thirty (:30) seconds
All owner information requested, including size of vehicle.
Agreement (by submission of application) to photography release.
Click here for more information or to submit an application.