News
Apple Giving iPhones Digital Car Key Function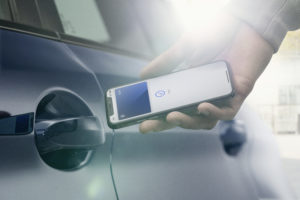 Apple is integrating new software into its iPhones so that the devices can be used as a car key, the company revealed during its annual Worldwide Developers Conference, and that BMW will be the first to offer the new technology starting with the 2021 BMW 5-Series starting in July.
The system will allow users to unlock the car with the phone and start the car by placing the phone in a designated smart phone tray. Users will also be able to share access with up to 5 friends, including a configurable car access option for young drivers which restricts top speed, horsepower, maximum radio volume and more. Management of access can be done from inside the car as well as through Apple Wallet.
Additional features of the new Digital Key include:
Storage in the Secure Element of your iPhone and access through Apple Wallet
Power reserve for iPhone where car keys will still function for up to five hours if the iPhone turns off due to low battery
Ability to share access with up to 5 friends via iMessage
Apple Watch compatibility
Compatible iPhone models will be iPhone XR, iPhone XS or newer and Apple Watch Series 5 or newer.
Click here for more information.