News
APG Introduces Bronco ProRunner Conversion Package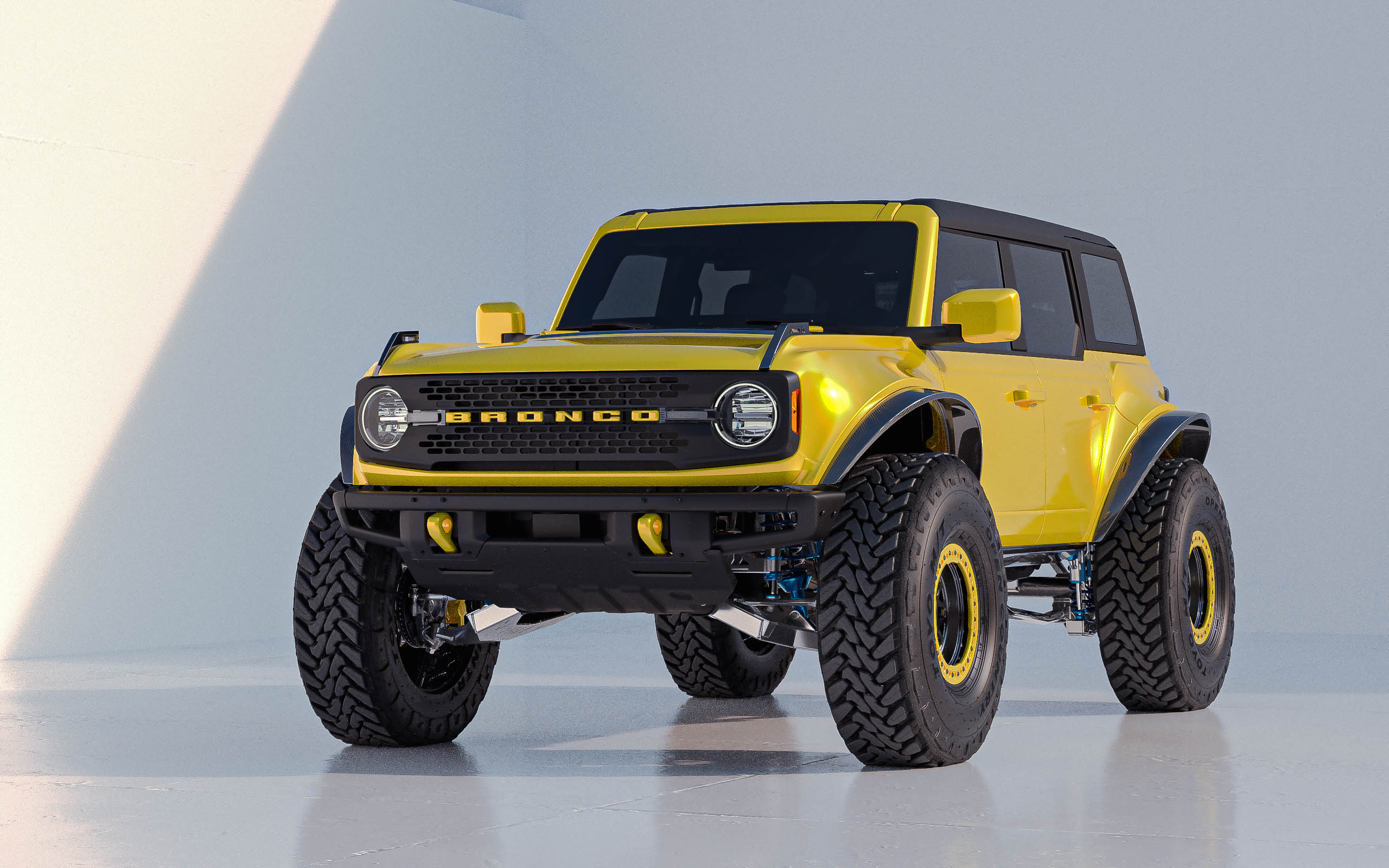 Automotive Performance Group, a specialized aftermarket builder and manufacturer based in Orange County, California, has introduced its new Bronco ProRunner Conversion package, a high-performance off-road upgrade to the 2021-and-up Ford Bronco, the company announced.
The APG Bronco ProRunner conversion adds long-travel suspension and fitment of up to 40-inch tires, and widens the Bronco up to 14 inches over the factory width.
The Bronco ProRunner package includes carbon-fiber front and rear fenders that widen the Bronco by up to 14-inches over factory width. Three exposed carbon-fender flare width options are available in ¾-inch, 3-inch, and 5-inch widths.
The long-travel suspension system utilizes King Race Series coilovers and is engineered to deliver top-notch off-road performance while remaining well-mannered on the street, APG said. It includes 3.5-inch wider billet upper and boxed lower control arms, wider heavy-duty steering tie rods, raised and reinforced front shock towers and air bump supports, all designed and manufactured by APG. The suspension package allows up to 14.5-inches of wheel travel fitted with 40-inch tires and 16-inches of travel fitted with 37-inch tires.
Additional performance upgrades include a 7-inch wider Ultimate Dana 60TM rear axle and an Ultimate Dana 44TM front-drive unit, as well as 300M HD RCV axles. The Bronco ProRunner package also includes a carbon-fiber hood insert with LED marker lights and accessory mounts, as well as a one-piece hardtop.
"We're thrilled to announce the next vehicle in the APG ProRunner series, the Bronco ProRunner," said APG owner George Patrick. "The Bronco was the natural next step, its massive adoption by the off-road enthusiast community paired with our expertise in composite body panel manufacturing and engineering has allowed us to create a truly incredible version of the Bronco."
The APG Bronco ProRunner conversion package is compatible with 2021-and-up Ford Bronco models. Bronco ProRunner models are sold as a turnkey conversion, all built in-house at its facility in Garden Grove, California.