News
APC Automotive Names New CEO and COO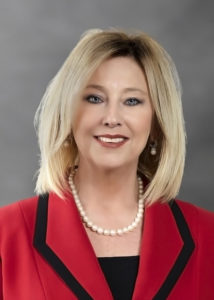 APC Automotive Technologies has appointed Tribby Warfield as CEO and James McCoy as chief operating officer (COO). The addition of these key senior executives further builds out the company's leadership team following the merger of AP Emissions and Centric Parts in 2017, according to the company.
"I look forward to working with Tribby and James as we continue to grow the business," said Mike Barto, president of APC said. "Since the merger of AP and Centric, we have planned and executed on multiple initiatives. One of those initiatives was to build out our senior management team. With the appointments of Tribby and James, we have welcomed a pair of experienced leaders to take APC into the future. We are excited about the skills they bring to the Company and know that they will be critical components to our future growth and success."
CEO
Warfield comes to APC with a wealth of experience in the automotive and industrial markets. She previously served as the senior vice president of business development and strategy for Nitta Corp. (industrial belting, tubing and hoses) with responsibilities spanning Europe, the Middle East and Africa. Prior to that, she held dual roles as the senior vice president and general manager of Kaman Fluid Power and Kaman Automation. Prior to that, she worked for over 25 years at Gates Corp. where she served multiple roles, including president of North American commercial, president of North American power transmission and 11 years in various positions leading Gates European's operations, commercial sales and marketing groups.
"I'm excited to join APC just as we are starting to see the benefits of bringing together these leading organizations" Warfield said. "With the strength of our brands, exceptional customer service and talented people, we plan to accelerate APC's growth through onboarding new customers, expanding into new channels and continuing to grow our product offering to the aftermarket."
COO
McCoy has more than 25 years of diversified experience, including lean manufacturing, automotive and industrial product markets. McCoy most recently worked for Forterra Inc. as a senior vice president of operations. Prior to that, he served in large scale global executive level positions at Pentair Corp., Tarkett Inc., Gates Corp. and Danaher Corp. In previous roles, he was responsible for multiple facilities and drove performance improvement in cost, quality and service level on a consistent basis.
"APC is a strong platform that we believe is positioned to rapidly grow both organically and through acquisition," McCoy said. "I'm looking forward to working with Tribby and the APC team in further strengthening our position in the marketplace through exceptional customer service, quality and fulfillment."