News
AP Racing Releases Whitepaper on 'Race to Road' Technology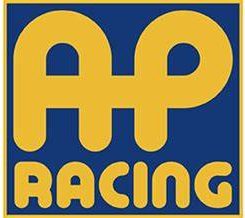 AP Racing, a manufacturer of performance brake and clutch systems, has released a whitepaper 'Race to Road: Harnessing Sporting Success for the Road,' the company announced. The paper explores some of the latest horizontal innovation developments to fuel road vehicle progress.
Some of the most significant automotive advances and technologies have been distilled from race cars for use by the everyday driver, but road vehicle development is a very different challenge. AP Racing is well versed in using its motorsport experience to meet the objectives of vehicle manufacturers and is now sharing its insights across the automotive industry and beyond to support OEMs, the company said.
The company recently applied its horizontal innovation expertise to the braking system for Bugatti's 300-mph Chiron supercar, based on its own Radi-CAL caliper (originally designed for motorsport applications). The story is detailed in the whitepaper, in which AP Racing also highlights how the UK motorsport supply chain can harness its innovation and skills to help solve radical, technical challenges that other sectors will face over the coming decade, the company said.
"Horizontal innovation, taking skills from one sector to another, is nothing new. However, as we experience rapid change in the automotive industry, it has a pivotal role to play," said David Hamblin, managing director of AP Racing. "Motorsport will continue to be the pinnacle of vehicle performance, adding a spark of innovation and inspiration for the wider automotive industry. We will continue to use our industry-leading expertise to support vehicle manufacturers with road car developments, helping to reduce R&D burden, accelerate vehicle development timescales and build consumer interest."
For your copy of 'Race to Road: Harnessing Sporting Success for the Road' click here.