News
AP Racing Featured in Mobile Video Game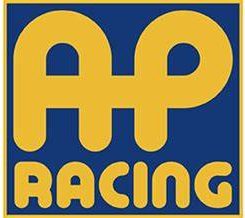 AP Racing, a manufacturer of performance brake and clutch systems, is set to appear in the latest reboot of Rebel Racing mobile racing video game, the company announced.
AP Racing is featured as the brake calipers of the bonus item Lotus 3-Eleven, which players will be able to unlock the sports car through Rebel Racing's new 'tracks' section, developing company Hutch said. The 3-Eleven came fitted as standard with AP Racing four-pro brake calipers when it was launched back in 2016.
Available as of Oct. 18, the game is free to download, with optional in-app purchases.
"As one of the world's leading names in brake and clutch systems, we're excited to see the AP Racing brand appear in Rebel Racing," said David Hamblin, managing director at AP Racing. "It's impressive to see just how much research and development has gone into the latest update, including the intricate detail of the Lotus 3-Eleven bonus car.
"As the use of mobile gaming continues to increase, we're pleased to be involved. Having the AP Racing name seen by millions of road and track racing fans is hugely positive. We look forward to downloading and playing the game ourselves."
"One of our main goals with Rebel Racing is to create a truly authentic racing experience, so we're delighted to add not only the Lotus 3-Eleven but also their iconic world-class AP Racing brakes," said Rebel Racing's Game Director, Damian Hosen. "Players will need their fine control to stay at the front of the pack on our latest twisty circuits."